The Blue Rose
Gallery
©
Mystic Mezzanine


''Air from Water'' (124kbJPEG), 32''x48'' Oils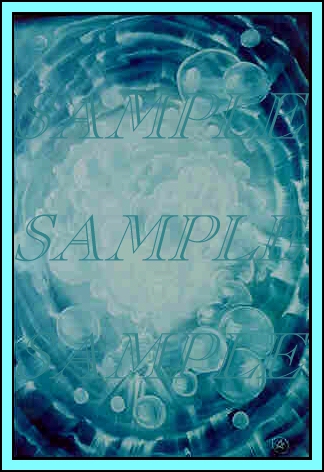 ''Air from Water'' (124kbJPEG), 32''x48'' Oils
When air was separated from water, so it was defined that water would be indicative of emotion, as air would be of thought.



catalog # 036 min. bid N/A

Water
A tear, a salty mist
talismans profound, do list.
from the clouds, up above
is brought to one, true love.
culminating, becoming a stream
flowing to lakes, born are dreams.
seeping from earth, is natures potion
from the womb, heavenly oceans.



our community surf button



membership, home, top of page, contact



Copyright © by The Blue Rose Gallery
all rights reserved

---
INSPIRED? POST YOUR PROSE TO DISPLAY ON
"AIR FROM WATER''.
your name:
Your email address:
Subject of email: